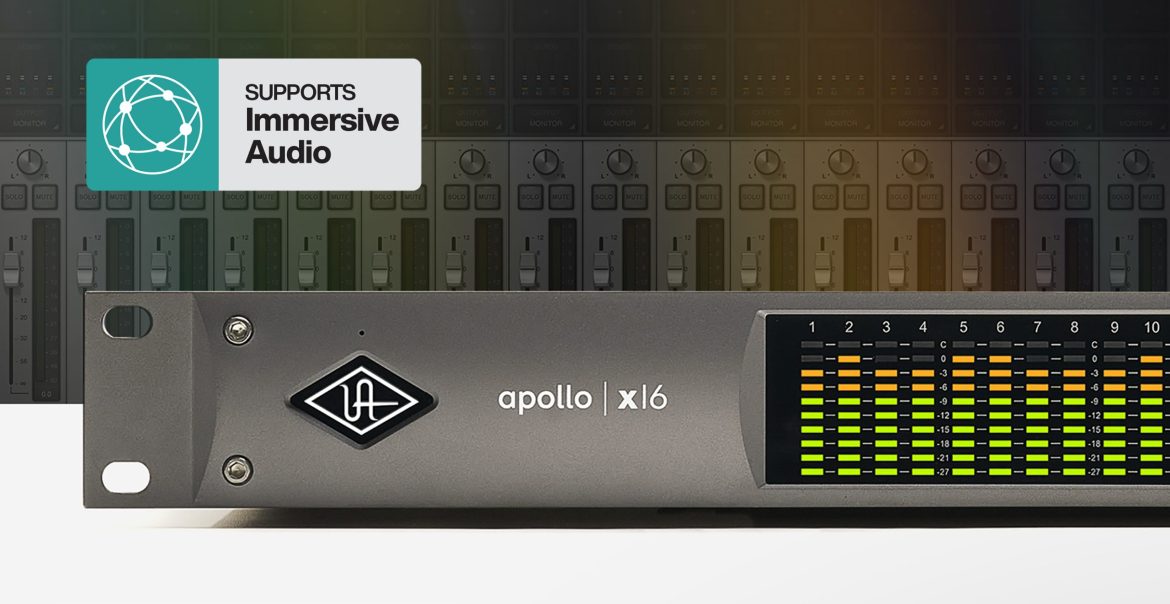 Universal Audios nya UAD mjukvaruuppdatering v10.2 gör nu Apollo X16 kompatibel med immersive audio system upp till 9.1.6. Vilket innebär support för Dolby Atmos, Auro-3D, Sony 360 Reality Audio med flera.
Denna uppdatering kommer med ett helt nytt Monitor, Calibration och Metering-fönster i Console vilket gör Apollo X16 till en mycket prisvärd monitorlösning för kunder som vill expandera sin studio till Dolby Atmos.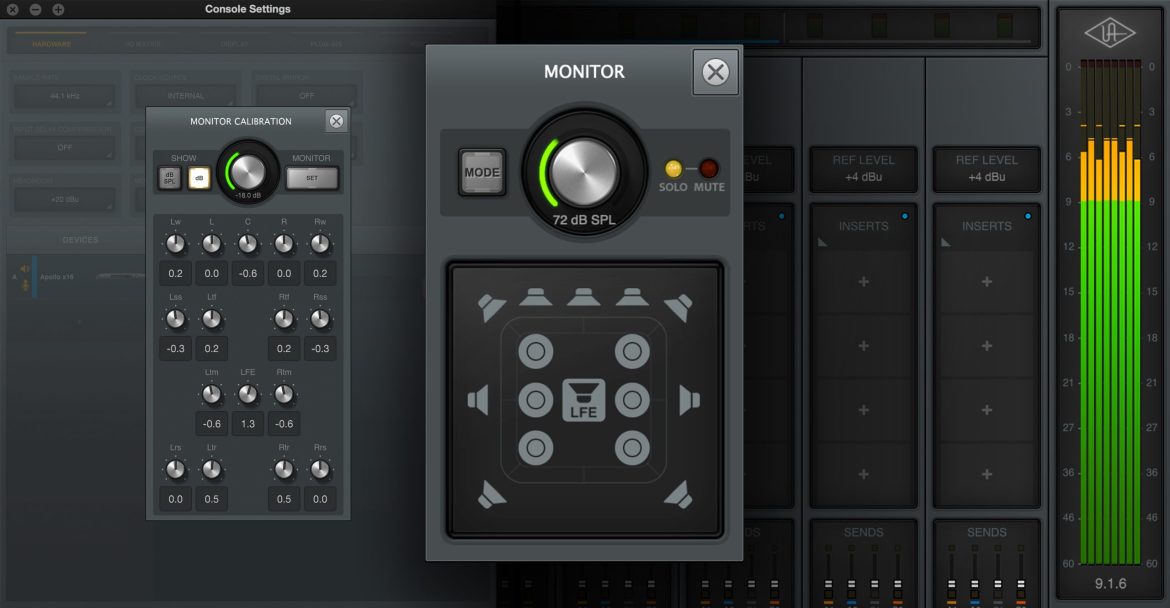 Uppdateringen är gratis för alla Apollo användare men Atmos Monitoring Mode är bara kompatibel med Apollo X16 (X8 har ej tillräckligt med utgångar). Seriekoppla en Apollo Twin eller X4 till X16 för att kontrollera monitor- och hörlursvolym.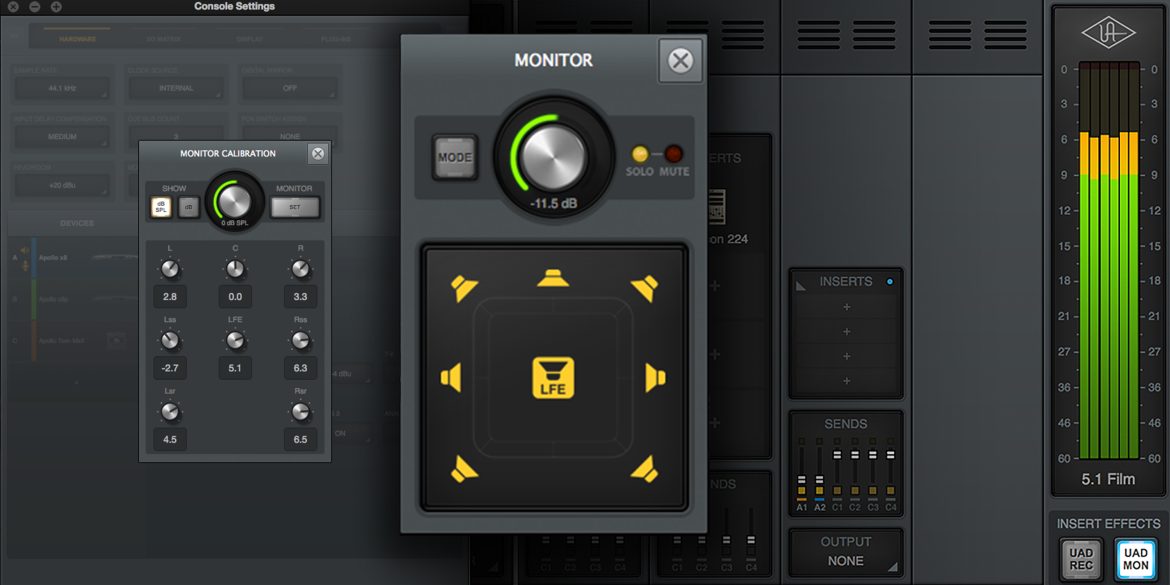 Med 16 kanaler A/D och D/A-konvertering i världsklass och bland det bästa dynamiska omfånget av alla ljudkort på marknaden blir Apollo x16 den perfekta mittpunkten i din studio. Du kan även länka upp till fyra Apollos för 156 kanaler med premium I/O när din studio växer, och styra allt från ditt skrivbord med Apollo Twin eller x4.

Apollo x16 har HEXA Core-processing (6st DSP), så att du kan spela in i realtid med inkluderade plugins som Teletronix LA-2A, UA 1176 och Fairchild-kompressorer, Pultec Tube EQs och med flera. Apollo låter dig utnyttja hela UAD plugin biblioteket, vilket ger dig fantastiska UAD plugins från Ocean Way Studios, Capitol Chambers och över 100 fler.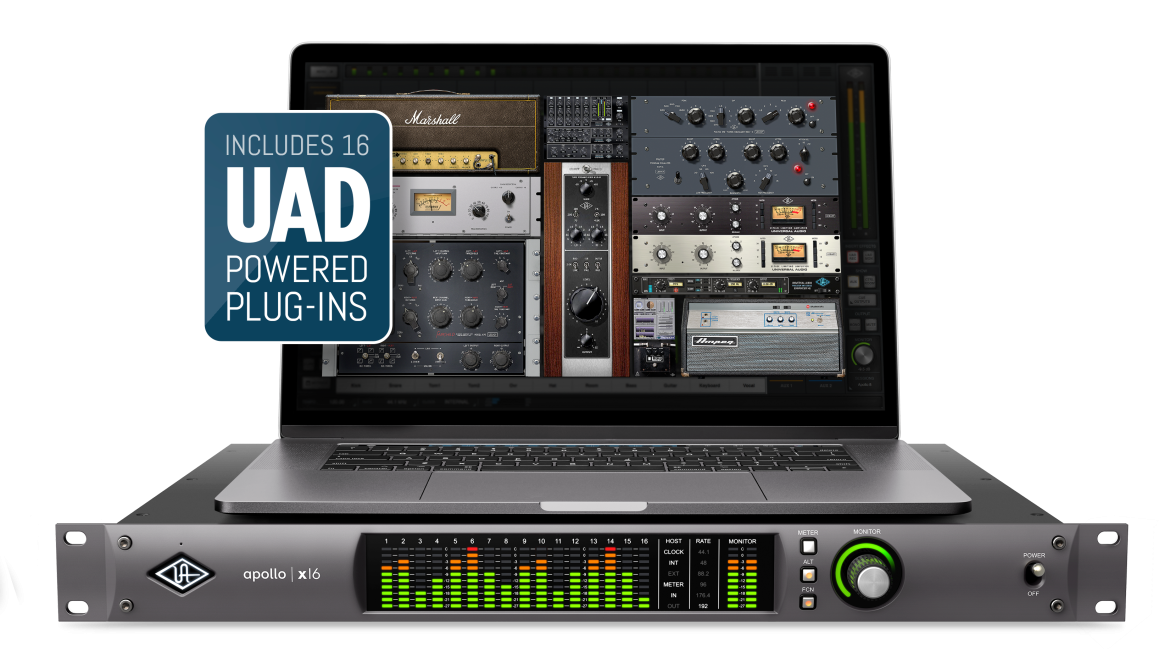 Apollo X16
Artikel nr: UA-APOX16-HE
För aktuella listpriser och hela Apollo X serien, klicka här!
FAQ About This Update:
What is the most important benefit of this update for Apollo x16 customers?
Customers looking to expand into immersive audio mixing now have a cost-effective monitoring solution with Apollo x16.
How is Apollo x16 different from other products that support Atmos and Immersive Monitor Modes?
Since you can easily "chain" Thunderbolt Apollo interfaces together, customers can pair an Apollo x16 along with a Twin or x4 to have desktop control of monitor levels, while simultaneously feeding binaural mixdowns to headphones.
Why are you only offering Atmos support for Apollo x16?
Apollo x16 provides enough analog outputs to support 9.1.6 monitoring.
Why can't I use Atmos surround modes on my Apollo x8?
Apollo x8 does not have enough analog outputs to support most of the Atmos surround modes. Even if you used optical digital outputs along with the analog outputs, the outputs would not be reliably time or phase aligned.
What does this mean for current Apollo owners?
This is a free update for all Apollo owners. While Atmos Monitoring Modes will only be available to Apollo x16 owners, the new Output Meter Window will be available for all Apollos.