Cranborne Audio N22H – Professionell hörlursförstärkare!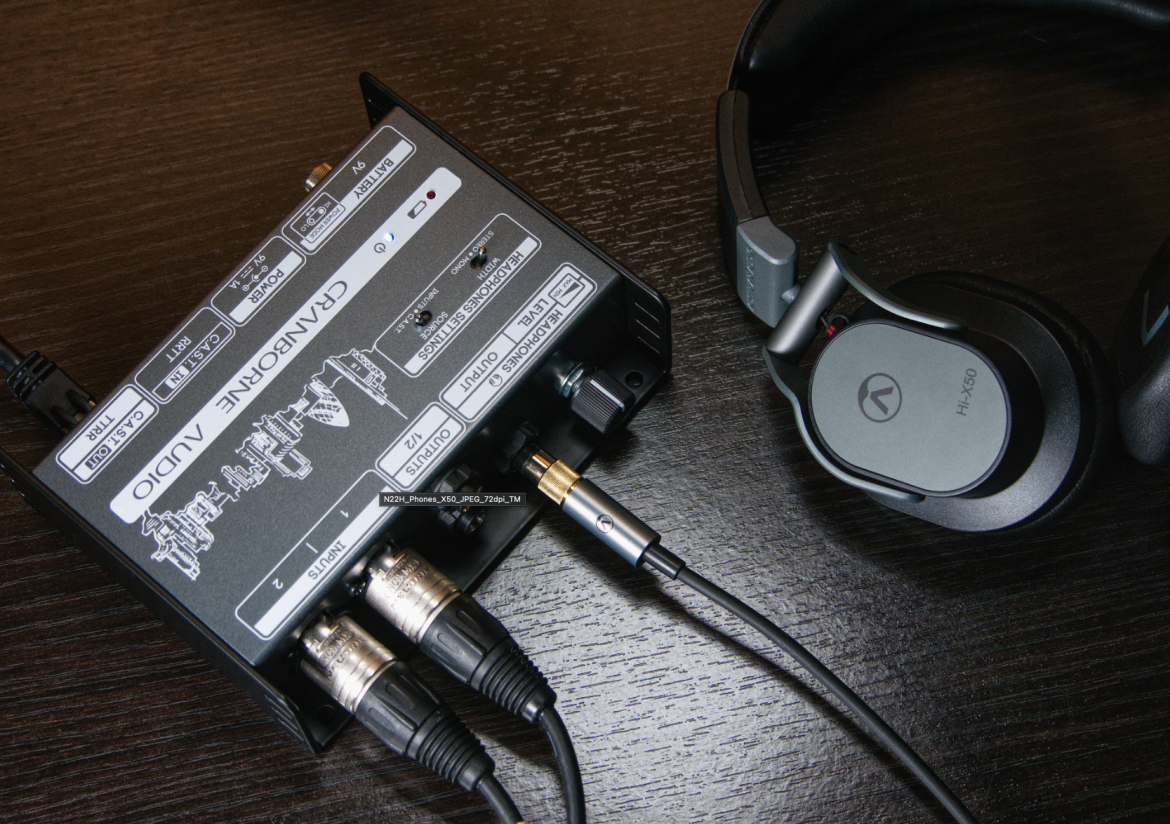 "Headphones are only as good as the headphone amp!"
I Cranborne Audio N22H sitter samma högkvalitativa hörlursförstärkare som i 500R8 och 500ADAT interfacen. N22H kan användas Stand-Alone till ljudkort, mixer, instrument, för mixning och mastering där lyssningskvalitet är ett måste. Som Breakout Box ingår också N22H i Cranborne Audio audio-distribution system C.A.S.T som skickar audio över balanserad CAT5-7-kabel.
Det är enkelt att köpa nya hörlurar för att förbättra sin lyssningsmiljö men ofta tänker man inte på prestandan i den inbyggda hörlursförstärkaren i sitt ljudkort eller mixer. N22H kostar mycket mindre än ett par referenshörlurar men med flera fördelar tack vare sin prestanda, mer headroom och med mer kraft för hörlurar med högre impedans. Frekvensområdet på N22H går från 0,8 Hz till över 250 kHz med ultralåg distorsion (0,0009 % THD+N, 100 kOhm belastning) vilket ger en ren, transparent lyssningsupplevelse. En annan fördel är också att N22H kan drivas med ett 9v batteri om så önskas.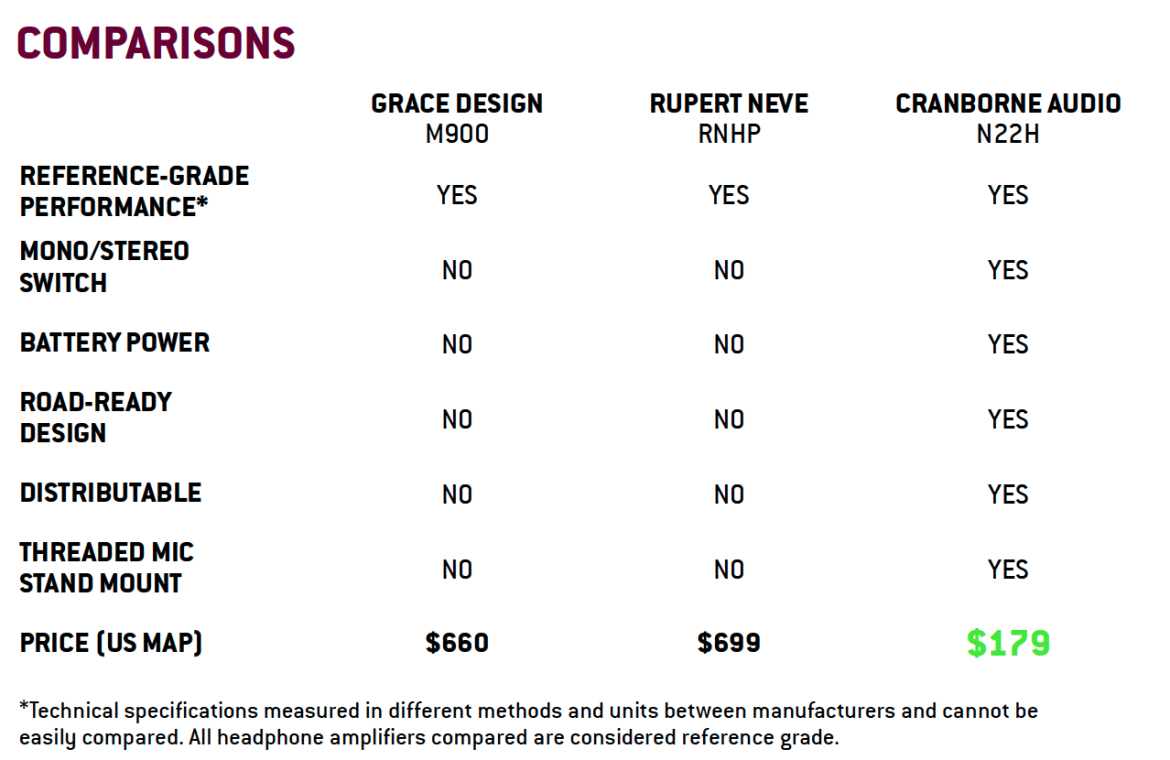 Med N22H och C.A.S.T. (500R8, 500ADAT, EC1, EC2 och N8) kan du enkelt distribuera separata hörlursmixar med hög kvalitet runt om i studion och direkt till musikerna. Helt analogt med Cat 5e, Cat 6, eller Cat 7 kabel.
Artikel nr: CA-N22H
Listpris:

 2 495 SEK
 2 370 NOK

 1 650 DKK
Key features:
-Balanced combi jack input connectors
-Balanced 1/4″ jack outputs
-Optimised Power Modes for High and Low Impedance headphones
-Can be powered using 9v battery for up to 10 hours
-9v DC power inlet and can be powered with provided supply or any 3rd party 9v guitar power supply
-C.A.S.T. Input and C.A.S.T. Output for connectivity with C.A.S.T. – enabled devices
-Mono/Stereo and C.A.S.T. Input source switches
-Ruggedised steel enclosure with fixing holes and cable tie clips for neat installations on walls, under desks, and on floors.
Key specifications:
-MAX INPUT LEVEL: +28dBu
-THD+N: <0.0009% @+6dBu, 1kHz, A-wtd, 100kOhm
-NOISE FLOOR: -97.5dBu A-weighted, 20Hz – 20kHz
-Frequency Response: -1dB, <0.8Hz to >250kHz
-Output Impedance: 0.33ohms
-Average Battery Life: 9h 30 low Power, 2h high power
-UnitWeight: 0.91kg